http://www.jocaseley.com/store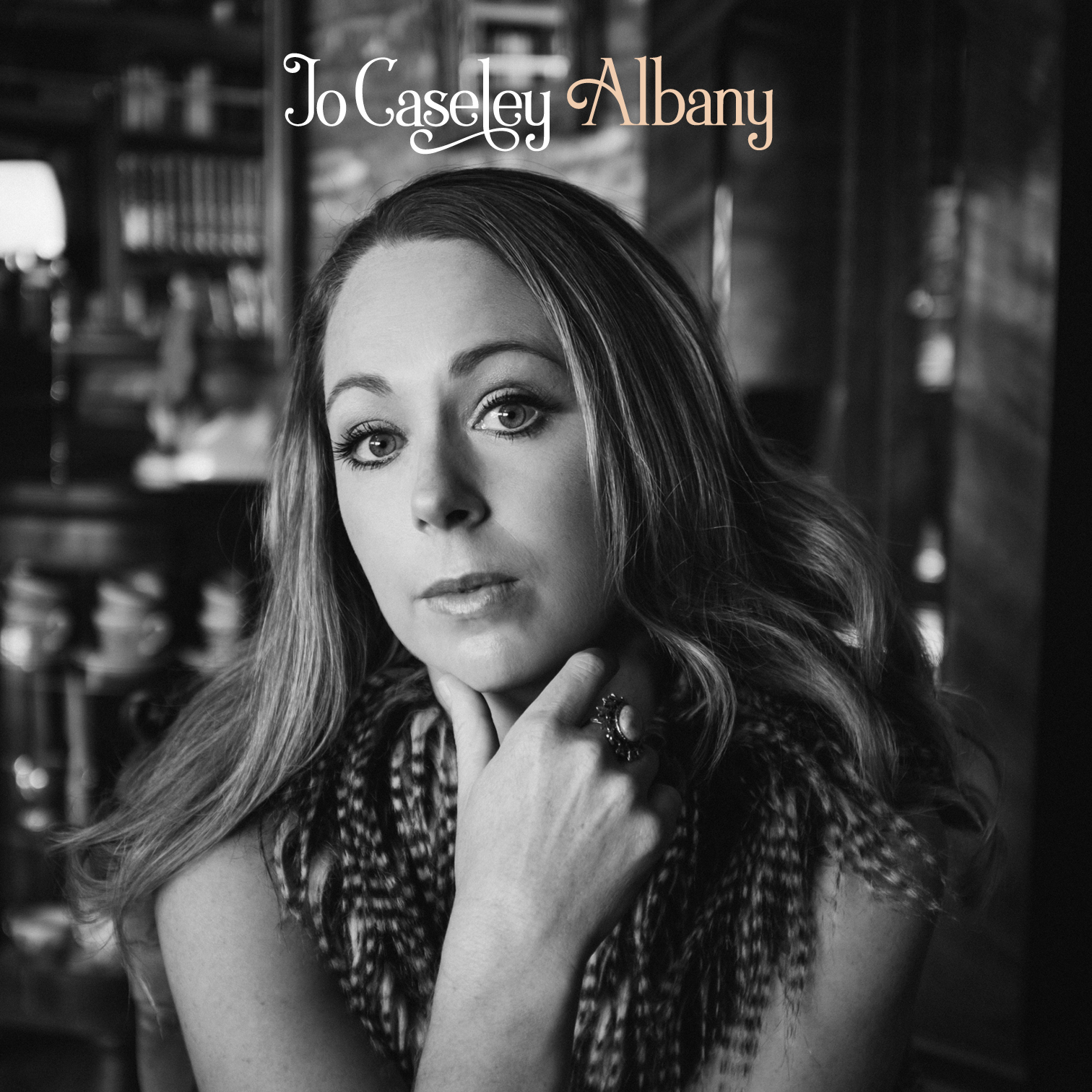 Jo Caseley's latest album, Albany, features a co-write with hillbilly father of Australian country music Bill Chambers, guest picking by Chambers,  John Kane (Flying Emus) and Kane Dennelly and John Gwilliam (19-Twenty);  all influential players in Australian country/bluegrass/blues. 
Producer and multi-instrumentalist Syd Green plays just about everything else on the record.  
His tasteful approach has allowed Caseley to do the story-telling with the freedom to move between genres with songs inspired by Ryan Adams, Mary Gauthier, Neil Young and Janis Joplin, delivered in a style that's completely her own. 
Songs from the album released have already gained National airplay including ABC radio, achieved semi-finalist status in the 2015 International Songwriting Competition and the Unsigned Only Music Competition.

The album reached #4 on the iTunes singer/songwriter charts when released digitally and has attracted positive reviews from The Sydney Morning Herald's Bernard Zuel and Post To Wire's Chris Familton, the latter remarked "She can deliver a soulful jazz-inflected croon as convincingly as a raunchy country-rock holler and a sweet country-pop serenade. That range, combined with her affecting stories makes Jo a manifold and endlessly fascinating songwriter."
The title track was written in Albany, Western Australia, whilst Caseley took a grass roots approach and toured nationally for 7-months with her husband, two young children and caravan in tow to many outback remote areas to promote her previous release Dusty Dirt Track.  
After visiting the Desert Corp Memorial and later that day swimming in the same water that sailed the first two convoys of Anzacs to Gallipoli, Caseley found herself grief stricken for the soldiers who never returned and the war widows left behind, and felt a woman trying to tell her story. She listened whilst letting the waves of the ocean break over her and by the time she returned to her touring van and picked up her guitar in open DADDAD tuning, Albany was born. 
Co-written with Chambers, The Baby's Cry tells the heartbreaking story of Caseley's American/Welch heritage. Her great-grandmother sailed from Wales to the USA in 1911 to hide her illegitimate pregnancy. After giving birth to Caseley's grandfather, she abandoned him, leaving him to a stranger before sailing home to Wales with tales of a wonderful Wild West adventure.  
It's songs such as these that show the depth of her writing. Moving, evocative songs that can't be faked. But before emotions get too bogged down with songs such as Come Home; a woman's plea for her man to get home safely after drinking, she breaks the ice with great tongue and cheek with songs like Can't Keep My Panties On, Baby Don't You Love Me and I Think I'm Losing It. 
The catchy single Ain't Love The Sweetest Thing features John Kane on mandolin and was written for a friend who asked Caseley to sing at her wedding. In Dreamin' Bout the River, Caseley uses the river as a metaphor for her youth and delves back in time to her carefree younger days. 
Theres a song each for the three men in her life. The Cattle Truck is an intimate tribute song for her father written about their bond forged over years of travelling together to country shows in a cattle truck, Sonny Boy was written after her then 4 year old told her he would look after her when she was old and grey, and Keep The Wolves from the Door is about her mechanic husband and one for the hardworking tradies who give up so much to keep food on the table for their families. 
Caseley hosts The Old Mil & Railway Sessions, intimate hall concerts held in her Southern Highlands village home of Penrose which she created in order to perform locally in an sympathetic environment whilst networking with other artists. Her sell-out concerts have featured artists such as Bill Chambers, Kevin Bennett, Lachlan Bryan, Allan Caswell, Harry Hookey & Lou Bradley. 
With 6 years since her last release spent honing her craft from some of the greatest songwriters in the country, Caseley offers us her most personal and honest songs yet with Albany; an inspirational album of home truths and the joy found between life's up and downs.

An independent release, the album is available personally signed from the artist via the Store from the web page, or as a digital download.